When I was asked early in the year to write a blog on being a nurse/midwife for World Health Day, I agreed without giving too much thought.
I planned on writing a bit about my professional career as an Emergency Department nurse in Mercy University Hospital Cork and my volunteering experience with Brighter Communities Worldwide in Kericho County, Kenya.
Little did I know at the early part of this year that 2020 would become the year of the Pandemic and healthcare professionals all over the world would be facing the greatest challenge to providing health services ever. Being an ED nurse there have been a number of memes poking fun (it helps to have a slightly warped sense of humour to work in ED in the first place) the overall gist being you must be kidding us!
As my own country, Ireland, faces increasing numbers of COVID-19 cases and the global scale of this crisis becomes more evident every day, it is gratifying to see both the respect and support evident from the general public. The other hugely positive factor is the sharing of knowledge, expertise and resources amongst healthcare professionals all over the world. Those in countries worse affected sharing messages to others to learn from them. Even at their time of stress thinking of how to make things better for others.
As someone working in the Irish health service despite the huge pressures currently and the fear of what is to come, I and my frontline colleagues are reassured at the leadership shown by our health authorities and politicians. We are confident that no effort will be spared in ensuring the health of all.
I returned from a trip to Kenya at the start of March as part of a Mayo University Hospital and NUIG link team who partner with Londiani Sub-county Hospital and Kenyatta University. In my role I taught alongside Kenyan colleagues on Remote Emergency Care Courses and covered COVID-19 as part of the course. These very same colleagues are facing the same challenges to Public Health as I am but without many of the resources we in Ireland take for granted. Things like the ability to social distance, access to clean water and sanitation, access to social welfare when income disappears overnight and health facilities that are equipped to look after patients and protect the health workers. Kericho County recently received 1 ventilator for a population of over 1 million people.
Over the past month, there have been huge efforts undertaken by volunteers and Brighter Communities Worldwide staff in education and health promotion and in sensitisation to communities of COVID-19.
In this Pandemic it is not just the nurses or healthcare providers. It is the Gardai, military, public servants. It is the delivery services, retailers, it is the people checking on their elderly neighbours who have to cocoon, it is the community following Public Health guidelines. It is the people of all nations uniting in their efforts to halt the spread of this awful virus.
2020 will be the Year of the Carer in whatever form.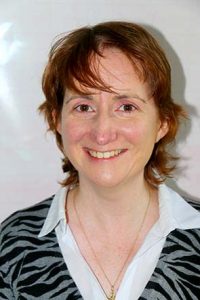 Anne Healy