Health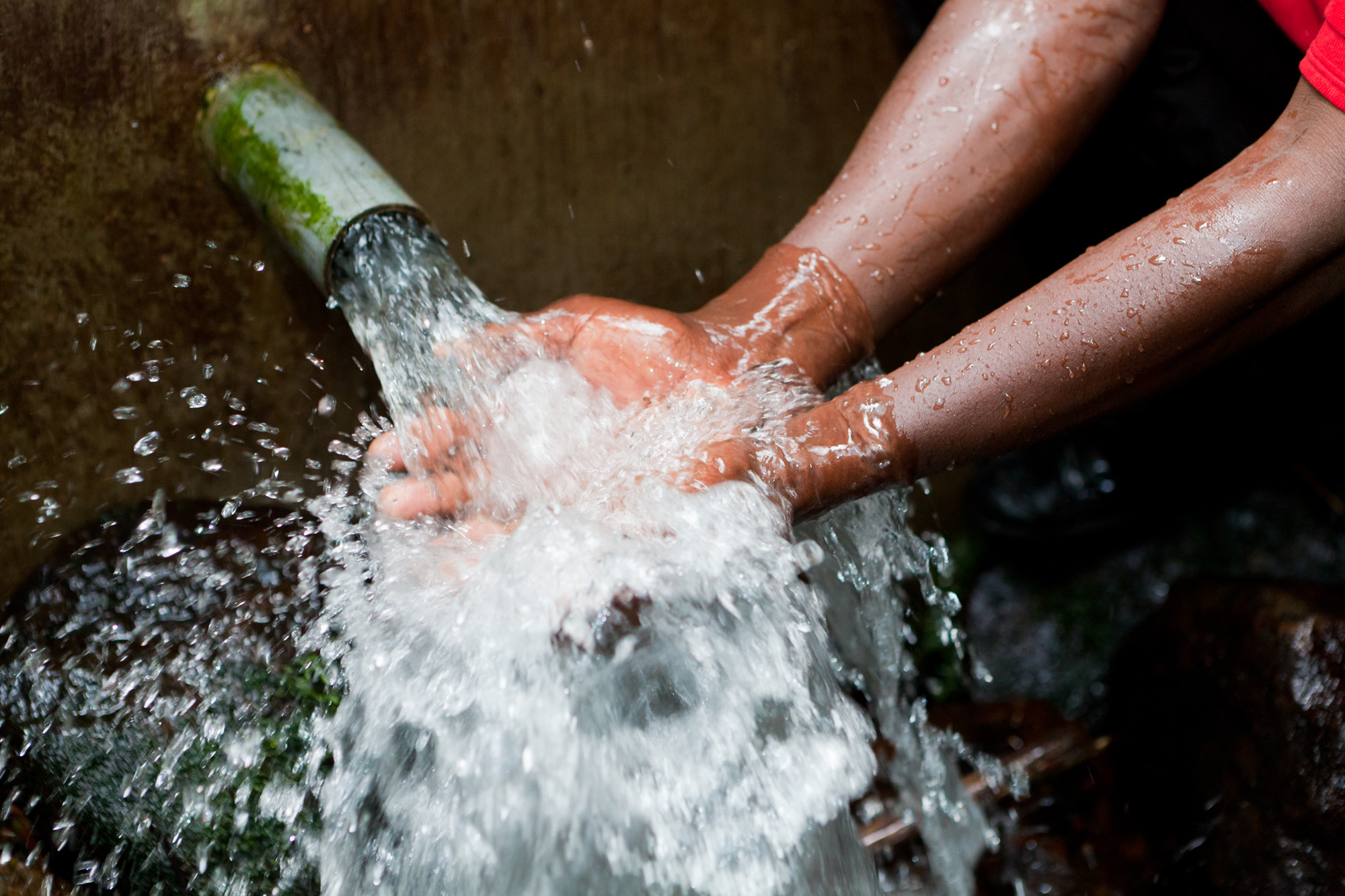 Our Health Programme
The aim of our Health Programme is to strengthen the health of the people we work with by making sure they have a healthy living environment, access to the knowledge and information they need to live healthy lives and a healthcare system that is strong enough to deliver to their needs.

Access to essential health services and clean water supply
The aim of our WASH – Water, Sanitation and Hygiene Programme – is to ensure communities can access a supply of clean water for washing and drinking and to improve sanitation with improved pit latrines (toilets) at home and in schools.
Safe water is not just important for a community's health, but it also helps boost education and the economy. That's because the more efficient and more local a clean water supply, the less travel is needed to reach it. This means a day of school is never missed and businesses can stay open for longer. ​
Since the start of the pandemic, we have been delivering our biggest programme to date – an emergency response reaching 924,000 people across Kericho County, Kenya.  Our emergency response is focused on supporting communities and on health systems strengthening.
Supporting communities with information and facts about preventing COVID-19 and about the vaccine and providing supplies of soap and water containers for hand washing to the most vulnerable households.  Since March 2020, 2784 volunteers were trained and they have sensitised 156,193 Households across communities reaching 790,000 beneficiaries.
Strengthening health systems with training for health care workerson COVID-19 prevention, treatment and vaccination; provision of Personal Protection Equipment (PPE), soap and water containers, COVID-19 banners and posters  and setting up a vaccination centre in Londiani Sub-County Hospital to facilitate the distribution of vaccines.
COVD-19 Vaccine Rollout Our current work is focusing on the rollout of the COVID-19 Vaccination across Kericho County.  This involves sensitising communities, training Health Care Workers, training Community Health Volunteers and providing equipment (fridges, cooler boxes, PPEs) to health facilities.  We are also strengthening the logistics of the vaccine distribution through our outreach clinics into remote and hard to reach areas.
The impact of COVID-19 can be seen across the region we work in – an over-stretched health system, rising teenage pregnancies, increased school dropouts and an increase in gender based violence.  That coupled with food insecurity, rising costs of living and unpredictable climate is threatening the lives of families we work with.  COVID-19 has shown how inter-connected we all are, how actions in one part of the globe impact other parts of the globe, how we share the desire for a healthy and safe life for all.  COVID-19 has exacerbated existing inequalities across the globe.  Now more than ever is time to act.  Please support our response – give what you can today.  It will make a huge difference to families we work with.

Find out more in our latest annual report on:
Community Health
Smokeless Stoves Programme
Maternal, Newborn and Child Health
Ndubusat Medical Clinic
COVID-19 Emergency Response
Featured blogs on
Health
Blog
1,000 children need our help
When COVID-19 stop schools re-opening – what happens to the children? COVID-19 has brought about many challenges not least to the lives of the children across Kericho County. As we launch a fundraising campaign to support community based learning groups for the children, we asked Maria Kidney – (co-founder and director) who has remained in […]
Read More
Building healthy communities
1,200 smokeless stoves were installed in households during 2021
1,152 households were given access to clean water in 2021
3,162 women were supported with Ante-natal care in 2021