The month of June saw a lot of high high's and the lowest of low's. Have a read below on all things Brighter Communities Worldwide that have been happening across the world from Kenya to Wales and beyond …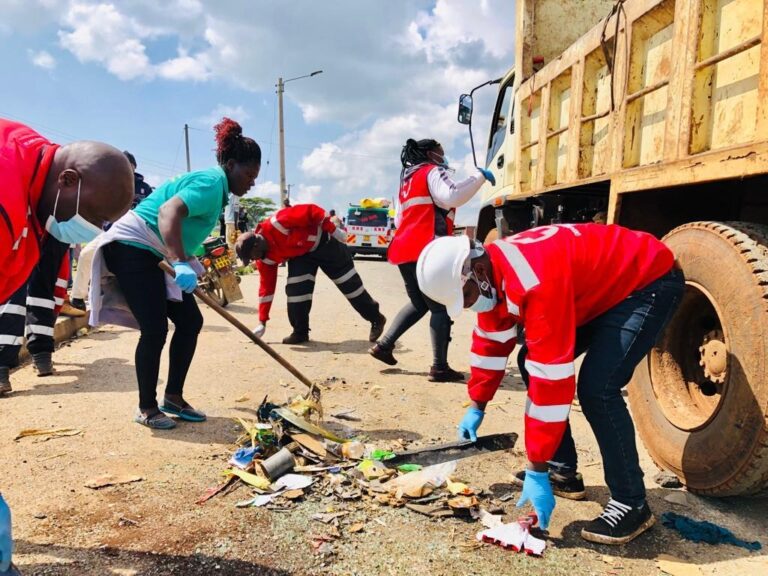 Friday, 30th June 2023 – A very sad and tragic day for Londiani.
A busy traffic junction was the scene of one of Kenya's most horrific traffic accidents when a lorry went out of control and wiped out several other vehicles and ploughed into trader stalls and businesses, pedestrians and motorbike drivers.  52 people were killed and many more injured. The bodies of the victims are at Londiani Sub-County Hospital and since Friday we have been helping the hospital and the community with logistical support, food, PPE, resources for the morgue, setting up a mobile blood bank and supporting the bereaved families as they complete the process of identifying their loved ones. 
On Tuesday a memorial service for the victims of the crash was held in Londiani and thousands came out in support of all those affected.  "In all my days here, I've never witnessed scenes like this.  People seeking out a living selling their vegetables on the roadside, other waiting for Matatus to get home, and now they will never see home.  Many families have lost their bread winners.The staff in the hospital have worked round the clock and done their absolute best – it is harrowing for them. A dark day for Londiani and the communities we love".  Maria Kidney, co-founder of Brighter Communities Worldwide. 
We launched an appeal on Saturday to support the hospital and the community. We would like to thank all of you who have supported this from the bottom of our hearts – you have given such comfort and practical help. 
 
Spotlight on Aidan Ennis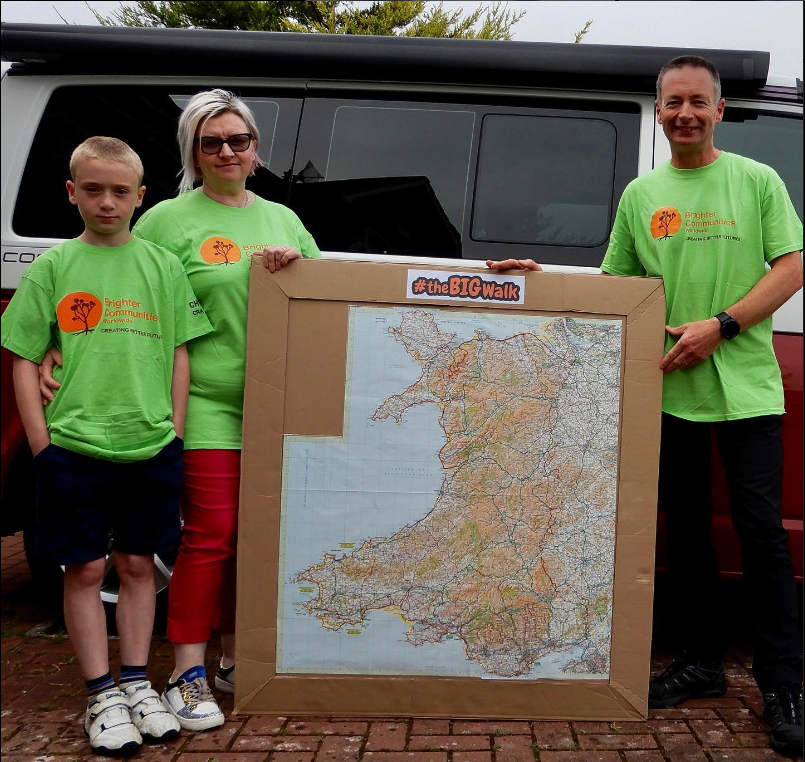 Aidan is taking part in #theBIGwalk – Cork to Kenya – 10,000km challenge. Pictured here with his support crew – his wife Emily who was a member of the very first volunteer team to Kenya and his son Alex. His BIG Walk began on Monday 19th June and he is climbing all 15 of the 3000 foot mountains in Wales, followed by the entire 1400km+ Wales Coast Path, before finishing the walk on the 285km Offa's Dyke Path along the land border with England. The complete 1800km route is a circumnavigation of the entire country of Wales. Absolutely amazing!
Aidan is currently on Day 15, you can keep up with his journey by following him here. https://www.instagram.com/aidanennis/     
The BIG Walk – Join in from wherever you are in the world.  Take part as an individual, as a family, with friends or work colleagues, schools or clubs.  Walk, run, cycle, swim … it's up to you.  Make it a one off event or make it a regular challenge throughout the summer months. You have until end of October! 
Click to register for just 20 euro.  You have an option to purchase a snood or a Kenyan wrist band to remind you of your challenge. 
Log the kilometres you cover on your iDonate fundraising page. Then watch the virtual map – our team marker will move along the route from Cork to Kenya as collectively we reach 10,000km!  So far we've covered 2788.37km and have made it to Algeria, so get onboard, get moving and please help us reach our target by the end of October.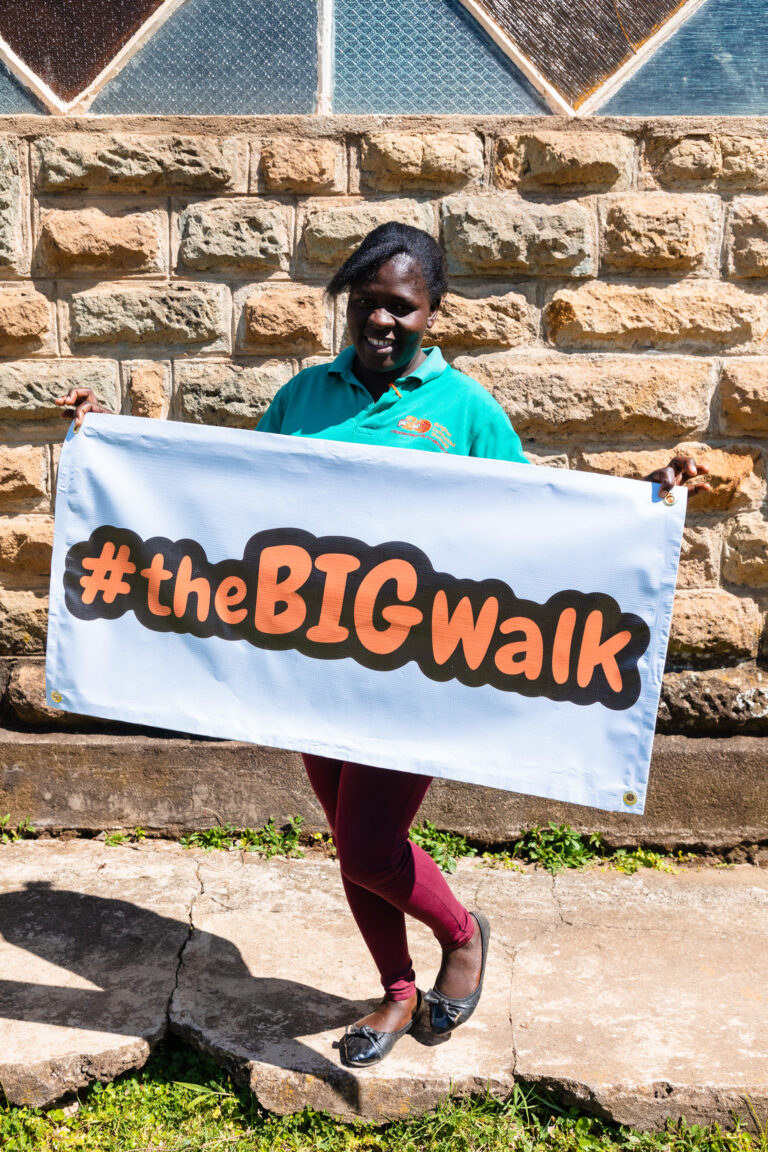 June started off with a special day at the office in Londiani when Ms Brenda Bii, Chief Executive Committee (CEC) member for Health in Kericho County and members of the county Ministry of Health team came to visit and meet the Brighter Communities
 Worldwide team. As part of the visit, the CEC took part in delivery of two vaccine fridges to remote health clinics.  These fridges along with vaccine cooler boxes are a vital part of the process of storage and delivery for COVID-19 vaccines and childhood vaccination programme in remote areas. Children receive the BCG, polio, measles and rubella vaccines and from age 10 girls are given the HPV vaccine.  It was a momentous day and it meant a lot to the staff and communities at both health clinics that the CEC took the time to visit and be part of the delivery of the fridge and cooler boxes.   
Work on the Lamaiyat water spring protection continued during June with construction and masonry work progressing. The area has been cleared of vegetation and materials have arrived on site. The area around the water spring has been dug and walls constructed around it. When fully completed there will becollection points put in place where the community can come to collect water from taps provided.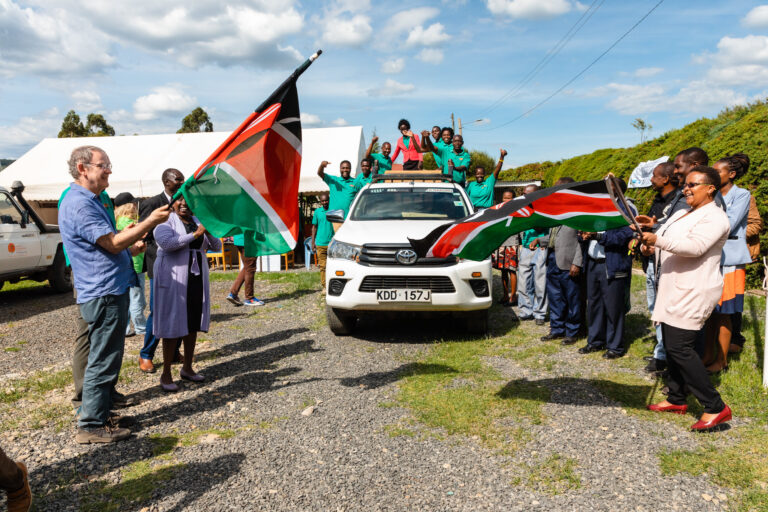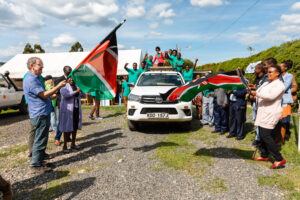 To mark World Environment day on June 5th, the Lamaiyat community group planted trees at the water spring protection site.  Trees play a vital part in protecting the water source.  Without trees, rainwater runs off too quickly, eroding fertile soil and creating mud streams that contaminate the water sources. This spring protection will benefit 520 people and will also be improved to benefit the nearby schools,
 Kebenti Primary and Secondary in the future. The schools population is 598 girls and 912 boys.  
UCC Student Denise Kelleher's time in Kenya with Brighter Communities Worldwide continued into the month of June.  She is back in Ireland now and her placement continues til August. The communities we work with are subsistence farmers so Denise had a steep learning curve experiencing the farming way of life during her time in Kenya.  She says "seeing the rural way of life was a big culture shock. I had never been on a farm in Ireland, never mind Kenya".  You can read more of Denise's experience here 
https://www.agriland.ie/farming-news/kenya-trip-coverts-cork-city-girl-to-farming/